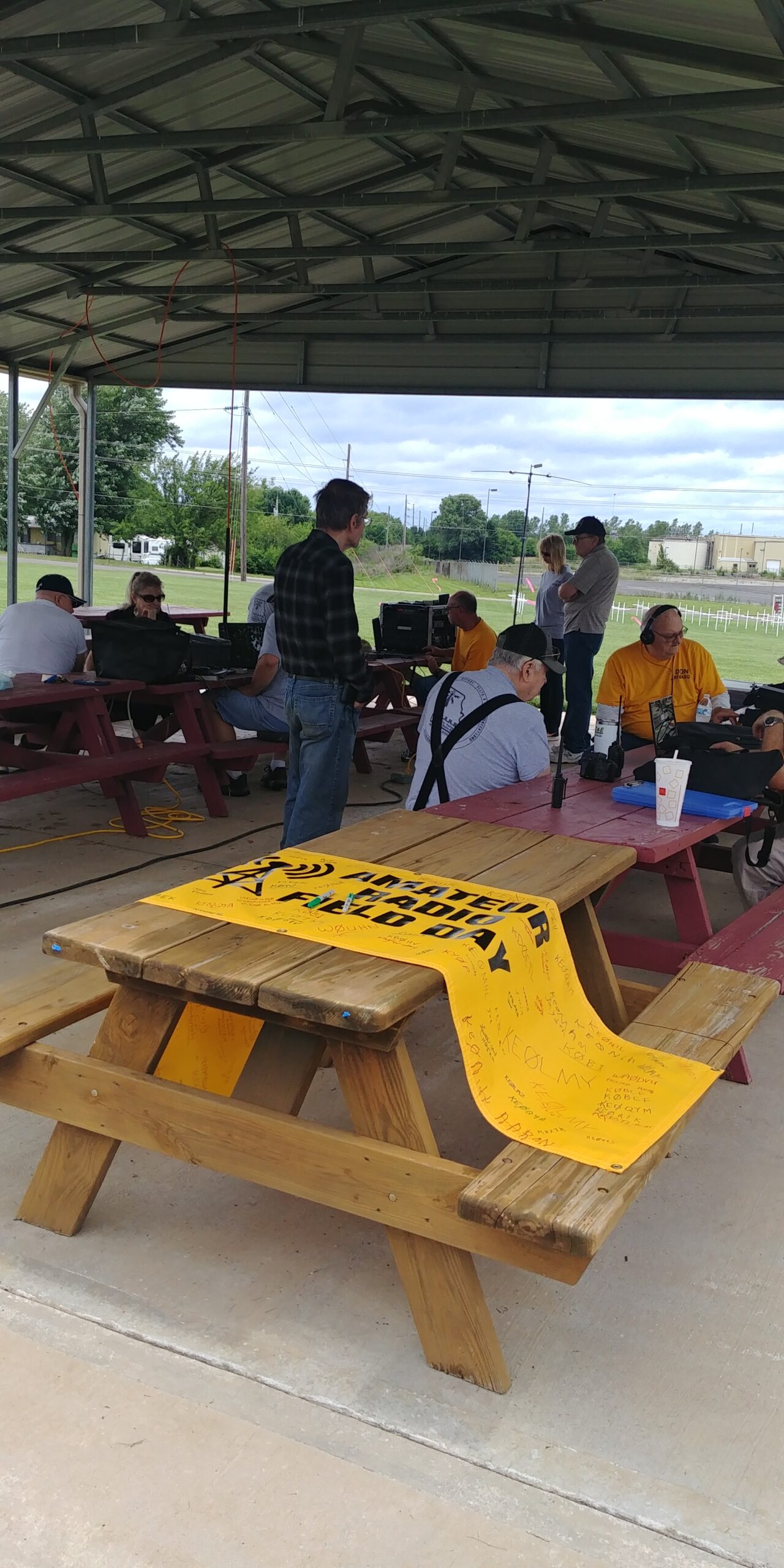 Field Day 2022 Update
Saturday June 25th is approaching fast. We will have at least 7 stations scheduled to operate during the day. This will give all of our members the opportunity to hang out, make contacts, and fellowship with friends. We will begin setting up around 10:30am, if you would like to help we would like you to be there. We will have a meeting for our members to discuss the bands that we will be operatering on and the points schedule at 12:30pm. At 1pm the fun begins. Around 6pm we are going to grill hamburgers and hot dogs. We ask that if you are planning to eat with us please bring a covered dish. We will operate until around 8pm.
We encourage all members to join us for fun and fellowship during the day. We will be at Our Savior Lutheran Church located at 3700 West Broadway in Sedalia. The location is in the shelter house so you might want to bring your lawn chairs so you will have a comfortable place to sit.
See everyone on the 25th.