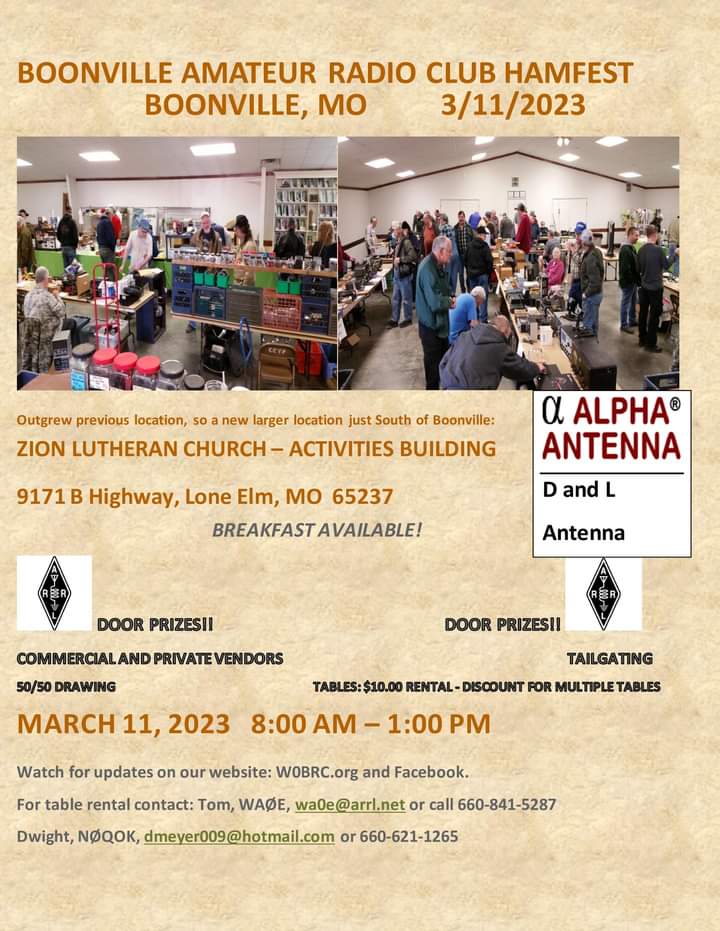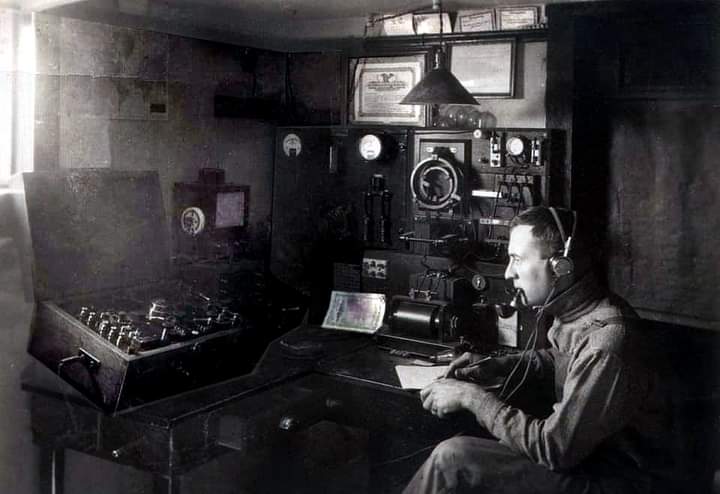 8th Richard (ke0qya)
15th Marcia (kf0hyq)
22nd Joel (ke0wjx)
29th Don (kf0arq)
Thanks go out to Renda (kb0uvw) for running the net on the 1st.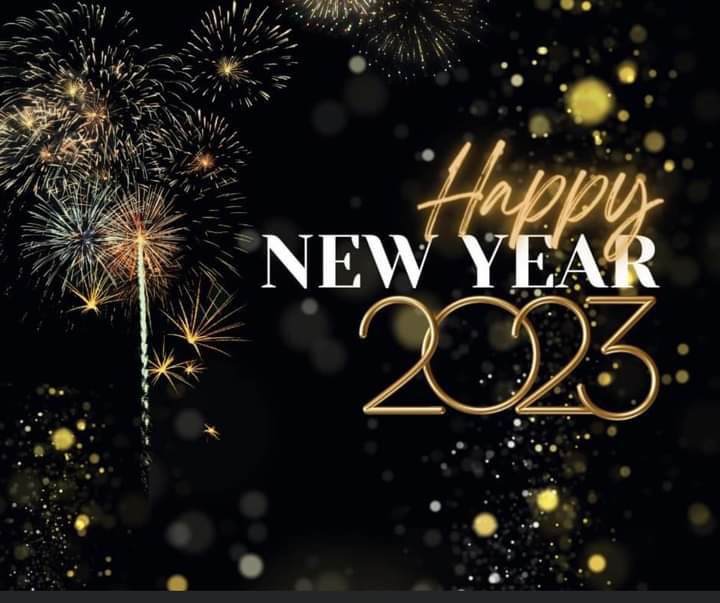 Our next meeting will be on January 7th at 8:30am located at EMA headquarters 1511 N. Ohio in Sedalia. We will be discussing Winter Field Day which will be on January 28th/29th. Plans are to have it at EMA headquarters this year. This will be the kick-off for what will be a another exciting year for SPARK. We plan on having many things this year for our members to do. If you haven't been to a meeting in awhile I encourage you to be a part of something special and plan on attending. After the meeting we will be conducting training. This month it will be on DMR. More of our members are using this form of digital radio now since we have a repeater for it. If you would like to know more about it after the meeting will be a great opportunity to learn more about it. Also, we will be testing after the meeting as well. If you would like to test or know someone who wants to please email Bret(W0VK) at hota2@hotmail.com to register to do so. And last as we start a new year just a reminder that dues for 2023 are now due. We have many things planned for this upcoming year and we hope that you will be a vital part of our clubs ongoing success. 73's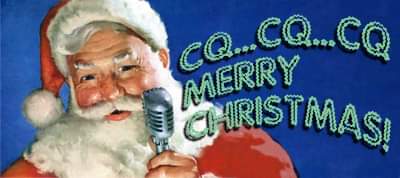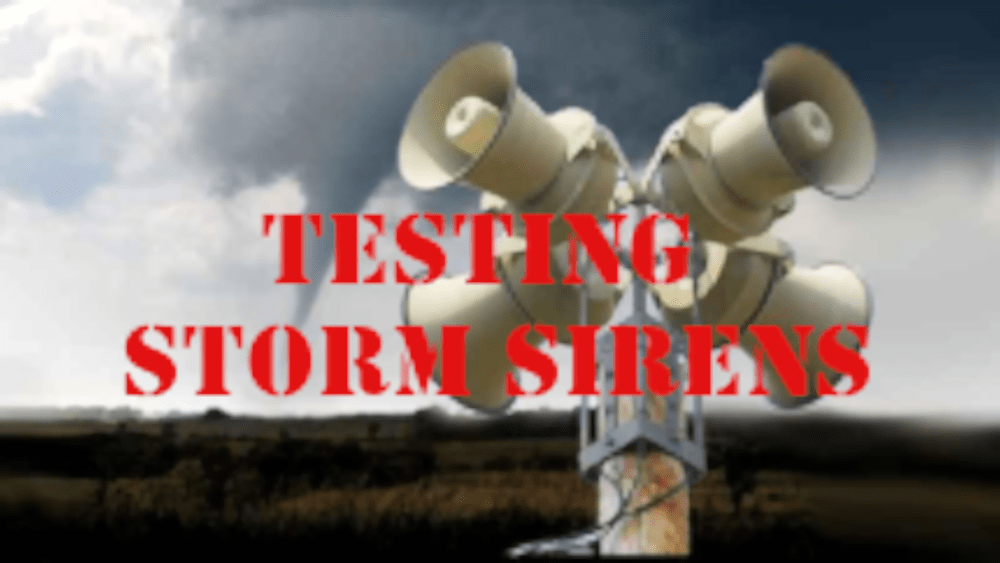 Depending upon the skies, the EMA will conduct the outdoor siren test this Wednesday December 14th at noon. At approximately 12:10pm if the test is conducted we will have a weather net exercise. All listening stations are encouraged to check in.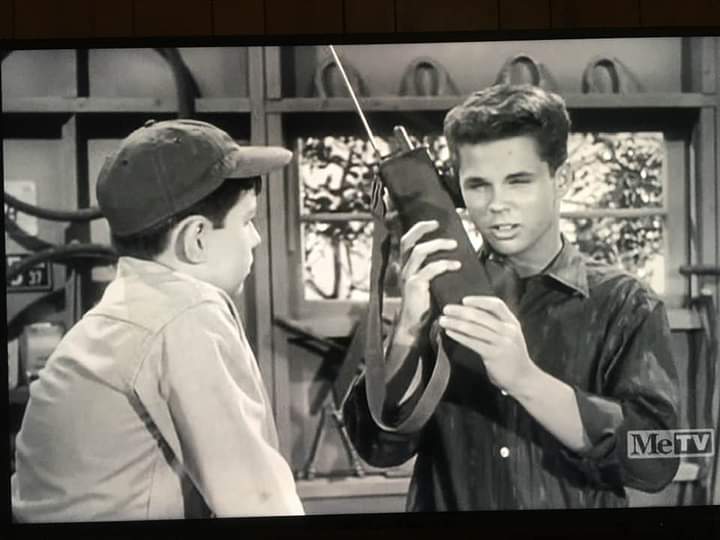 11th Connie (WA0QCJ)
18th Joel (KE0WJX)
25th Christmas Day ***no net***
January 1st Renda (KB0UVW)
The following are the officers for 2023
President Bret (WOVK)
Vice-President Richard (KE0QYA)
Secretary Harry (K0TV)
Treasurer John (N0XG)
Our next meeting will be January 8th at EMA HEADQUARTERS located at 1511 N. Ohio beginning at 8:30am.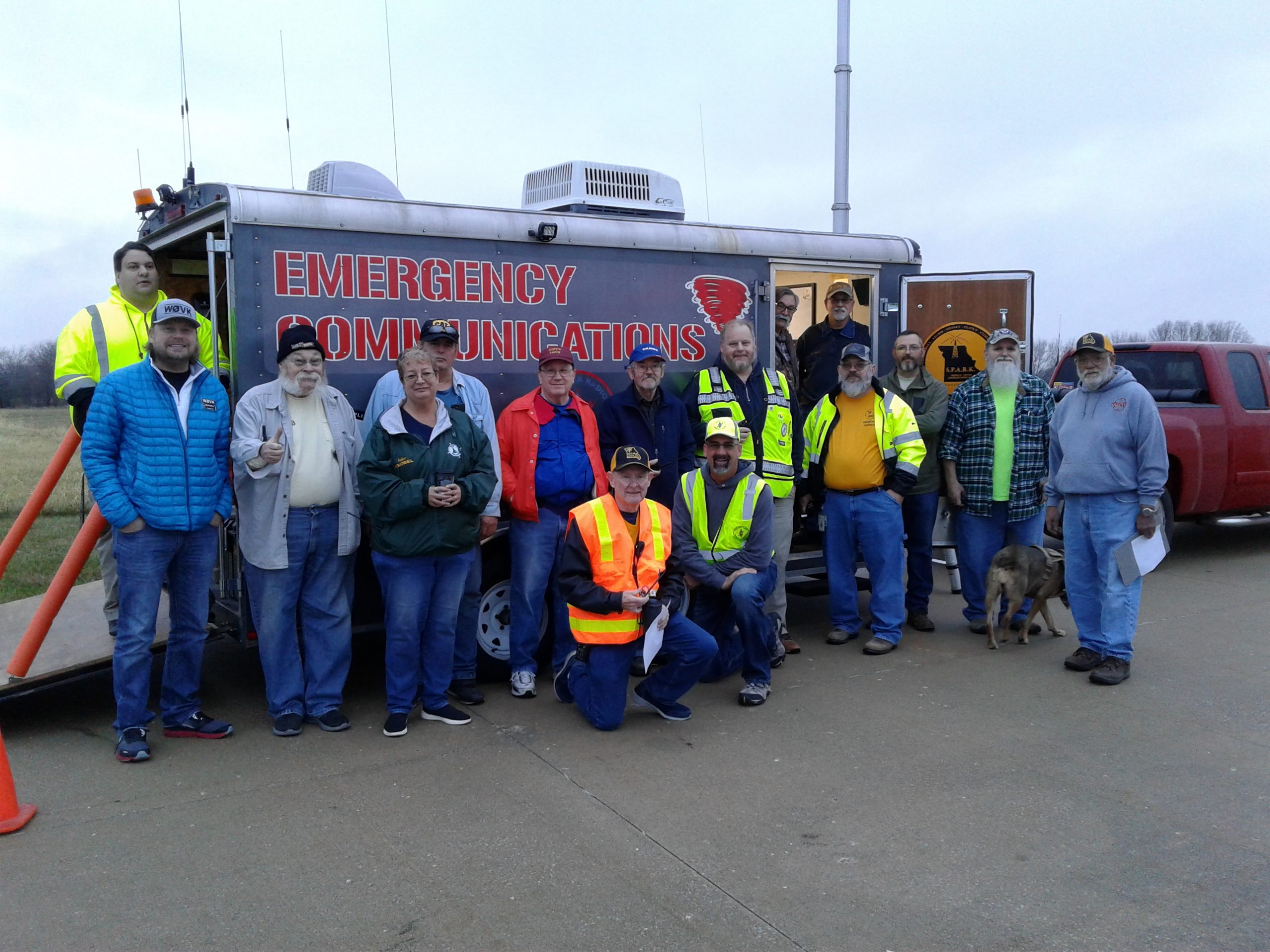 Our 2022 Turkey Trot volunteers who gave their time on Thanksgiving morning to provide potential emergency communications for the event. We set up our EmComm trailer and had 14 spots along the course that our members set up at to monitor the participants in case a situation would happen. With the members who were present we had a visual on the entire course. This was our 2nd year to provide this service by SPARK for the Center for Human Services. Our volunteers received high praise by the Center's organizers for helping out with their annual event. Fantastic turnout and once again our members showed that we have a great club and we are excited to be a vital part of a great event and look forward to being a permanent part of this event for years to come.