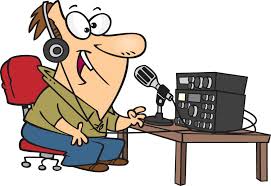 Note: Some Nets are recorded using VOX to keep recording 
times short. 
Periods of silence are skipped.



Due to rapidly diminishing server space at wa0sdo.org, 




nets from Oct 2018 - Aug 2020 will be hosted by 


YouTube. 

They can be found here

. 
Nets from Aug 2020 --> 

can be found here.




SPARK Repeater Net 7 October 2018
---
SPARK Repeater Net 23 September 2018
---
SPARK Repeater Net 16 September 2018
---
SPARK Repeater Net 9 September 2018
---
SPARK Repeater Net 2 September 2018
---
SPARK Repeater Net 26 August 2018
---
SPARK Repeater Net 12 August 2018
---
SPARK Repeater Net 5 August 2018
---
SPARK Repeater Net 29 July 2018
---
SPARK Repeater Net 15 July 2018
---
SPARK Repeater Net 8 July 2018
---
SPARK Repeater Net 1 July 2018
---
SPARK Repeater Net 24 June 2018
---
SPARK Repeater Net 17 June 2018
---
SPARK Repeater Net 10 June 2018
---
SPARK Repeater Net 3 June 2018
---
SPARK Repeater Net 27 May 2018
---
SPARK Repeater Net 20 May 2018
---
SPARK Repeater Net 13 May 2018
---
SPARK Repeater Net 
06 May 2018
---
SPARK Repeater Net 29 Apr. 2018
---
SPARK Repeater Net 
22 Apr. 2018
---
SPARK Repeater Net 
15 Apr. 2018
---
SPARK Repeater Net 29 Mar. 2009
---
SPARK Repeater Net 22 Mar. 2009
---
SPARK Repeater Net 8 Mar. 2009
---
Morgan County ARES Net 12 Jan. 2009