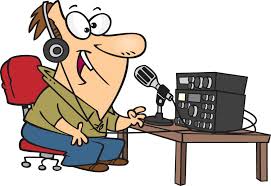 Note: Nets are recorded using VOX to keep recording 
times short. 
Periods of silence are skipped.



Due to rapidly diminishing server space at wa0sdo.org, 




recent, and all future nets will now be hosted by 


YouTube. 

They can be found here

. As time permits, 


the older ones below will be migrated to YouTube also.

SPARK Repeater Net 7 October 2018
---
SPARK Repeater Net 23 September 2018
---
SPARK Repeater Net 16 September 2018
---
SPARK Repeater Net 9 September 2018
---
SPARK Repeater Net 2 September 2018
---
SPARK Repeater Net 26 August 2018
---
SPARK Repeater Net 12 August 2018
---
SPARK Repeater Net 5 August 2018
---
SPARK Repeater Net 29 July 2018
---
SPARK Repeater Net 15 July 2018
---
SPARK Repeater Net 8 July 2018
---
SPARK Repeater Net 1 July 2018
---
SPARK Repeater Net 24 June 2018
---
SPARK Repeater Net 17 June 2018
---
SPARK Repeater Net 10 June 2018
---
SPARK Repeater Net 3 June 2018
---
SPARK Repeater Net 27 May 2018
---
SPARK Repeater Net 20 May 2018
---
SPARK Repeater Net 13 May 2018
---
SPARK Repeater Net 
06 May 2018
---
SPARK Repeater Net 29 Apr. 2018
---
SPARK Repeater Net 
22 Apr. 2018
---
SPARK Repeater Net 
15 Apr. 2018
---
SPARK Repeater Net 29 Mar. 2009
---
SPARK Repeater Net 22 Mar. 2009
---
SPARK Repeater Net 8 Mar. 2009
---
Morgan County ARES Net 12 Jan. 2009