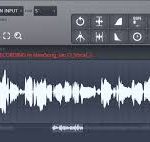 Phase two of the repeater streaming project is currently in operation. Phase two is the addition of the WBØLRX 224.44 repeater to our stream. Thanks to Jeff for letting us do that. It and the 2 meter repeater share stream number one, using the radio that Steve, WAØWUY donated, the tri-band Baofeng, that will simultaneously monitor 2m and 220.
Phase three will be forthcoming, placing the 6 meter repeater on a second stream using a radio donated by John, NØEE. This will take me some additional time since it involves fairly complex configuration of the Raspberry Pi to stream two audio sources at the same time, as well as adding to the tangled mess of wires and antennas.
Listen to the live streams on Broadcastify.com or use the Broadcastify app on your phone.
I will post photos of the completed setup after phase 3 is complete.
73,
Chris – KCØTKS